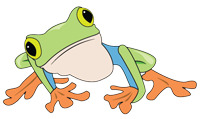 Why does my daughter react to sounds when she is not wearing her hearing aids? [Read More...]
Question: Why does my daughter react to sounds when she is not wearing her hearing aids? How can her audiologist be sure she really has a hearing loss, she is only five months old?
Date:

6.15.2017

Time:

8:41 AM
For many parents the diagnosis of a hearing loss can be hard to understand. Often there are no physical signs you can see, and most children with hearing loss are born to parents who have normal hearing. Because this likely is not something you were expecting, it can be hard to accept. The tests used to determine hearing levels for infants check how each part of the ear is working, this provides detailed information about the part of the ear that has a problem. Our ears are sensitive to sounds from very low to very high pitches, and hearing levels are often different across the pitches. For example, it is common to hear low pitched sounds better then high pitched sounds. This means your daughter may hear and react to some sounds better than others. The hearing test results are recorded on a form called an audiogram. Ask your audiologist to give you a copy of the test results each time your daughter has a hearing test. It is important for you to understand what she hears and doesn't hear so you know what to expect. There is a tutorial on how to read an audiogram if you want to learn more about how to understand the test results, and other helpful links are listed under resources for the tutorial.
Date:

6.15.2017

Time:

3:50 PM
Hi, I have a child in a kindergarten DHH classroom and we are getting ready to have his IEP next week. [Read More...]
Question: Hi, I have a child in a kindergarten DHH classroom and we are getting ready to have his IEP next week. At a recent parent-teacher conference, his classroom teacher mentioned that we will discuss the option of full inclusion in a first grade general education classroom at the IEP since he is performing at grade level and has had success during his mainstreaming opportunities this school year. I'm a little worried because I want to make sure that he has the supports he needs to be successful if he is in a general education classroom all day. His current teacher mentioned that a possible support would be a DHH itinerant teacher. I would like more information on the role of the itinerant teacher and the kinds of goals that he or she may work on with my child. Thank you!
Date:

5.30.2017

Time:

1:14 PM
Answer: What a great question because it is so important to be as prepared as possible for all topics that will likely come up during the IEP! Preparing your child- and yourself!- for full-time inclusion with his general education peers is a huge time of transition. Until now, your child has likely thrived in a small classroom for children with hearing loss under the guidance of a DHH teacher. Itinerant teachers are essentially traveling teachers of the deaf with a caseload of children who are enrolled full-time in a general education classroom. Your child's needs will help to dictate how often his itinerant teacher provides service (ranging from once a week to once a semester), as well as the nature of the service (pull-out for individual sessions or push-in for in-class support and/or consultation with his classroom teacher). The goals are often auditory and/or advocacy-based, as the itinerant teacher will make sure that your child continues to develop the auditory skills needed to access the general education curriculum, as well the skills needed to manage his new listening environment and advocate for his needs. Often times, itinerant teachers are responsible for monitoring your child's hearing technology and will likely have a direct relationship with an educational audiologist who can help with troubleshooting as needed.
It is not unusual for a young child who is in his first year of transition into a general education classroom to receive support by a DHH itinerant teacher at least once a week, to monitor his hearing technology, consult with the classroom teacher, and pull-out for individual service as needed. Typically, a DHH itinerant teacher would not be directly responsible for providing speech and language services, so if you feel that your child would benefit speech and language therapy, that is certainly another topic that should be discussed.
Date:

6.6.2017

Time:

4:44 PM